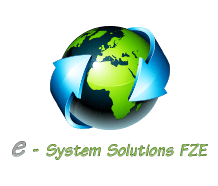 Project Scope

The business vertical of the client of primarily being in defence, required this to be emphasized, and as they say a visual and video content speaks a 1000 words, this theme was used throughout the website.
While it appeals to a niche defence-related audience, it also helped a trained eye to easily decipher the clients' overall offerings and how best they could use the services of the company and their various certifications.
This also formed the basis of their presentations, both visuals and video content, which were created for their use.
Website Design and Development
Results

This Letter serves to confirm that we have dealt with CANDOR FZE, on a number programs over the years and we are completely satisfied with their services and support. Mr Puneet Miglani and his team are thoroughly professional and go the extra mile to meet our challenging requirements on time. Candor FZE has been instrumental in our website design and other projects such as technical marketing videos.

I can positively refer CANDOR FZE without any reservations to carry out such work which is within their company domain.
Equitus Engineering Limited 2.0

puneet

2018-12-06T09:11:07+00:00

Management Services

puneet

2018-02-13T09:00:43+00:00

Auto Middle East

puneet

2017-08-01T23:45:57+00:00

Unique Maritime Group

puneet

2018-12-08T08:01:59+00:00

Transform Fitness

puneet

2017-08-01T23:04:21+00:00

Architectural Corner

puneet

2018-12-08T07:57:16+00:00

City Diamond Contracting

puneet

2017-08-01T23:10:35+00:00

Rafia Arts

puneet

2017-08-02T10:43:50+00:00

E-System Solutions

puneet

2018-01-08T07:52:33+00:00

Gulf Business Machines

puneet

2017-08-01T23:21:45+00:00

Equitus Engineering Limited

puneet

2018-12-06T07:55:42+00:00

Empire Arabia

puneet

2017-08-01T23:30:13+00:00

The Unknown Leader

puneet

2017-08-01T23:35:27+00:00

One&Only Resorts

puneet

2017-08-01T23:40:14+00:00

4CMortgage Consultancy

puneet

2017-08-01T23:44:16+00:00

DO YOU HAVE A BIG IDEA WE CAN HELP WITH?